With the rise of popular fitness and healthy movements such as Crossfit and Veganism, it is safe to say that the fitness industry is booming.
People are getting more and more concerned about their health and well being. In a world where everyone is connected online, people want to look and feel good, making fitness an attractive industry to break into.
If you want to make money in the fitness industry, you will need to get creative and offer something unique. Coaching is one of the most popular ways for fitness experts to make money, however, it is also a highly saturated market.
We've rounded up the best ways to attract clients and make money in fitness.
Let's start.
Selling Meal Plans & eBooks
The Paleolithic diet, vegetarianism, the Atkins diet, etc. show that people today care about what they eat and they will pay to make sure that what they eat is super healthy. If you have a specific culinary or fitness background, this is a good time to use it.
Meal plans and eBooks are a very popular staple in the health and fitness industry. There are different topics you can write about – from nutrition to diet-specific recipes, you can take your writing in any direction or create a series focusing on various aspects of fitness.
There are three things you will need to create meal plans or eBooks: content, professional images, and eBook cover.
Fitness Seminars
Fitness seminars can be another profitable way to make money in fitness. You can host your seminar at a location of your choice or give a presentation at popular conferences and trade shows.
Seminars can provide material for your future efforts. For example, you can record them and use them to raise brand awareness, market to future customers or sell them through your online store.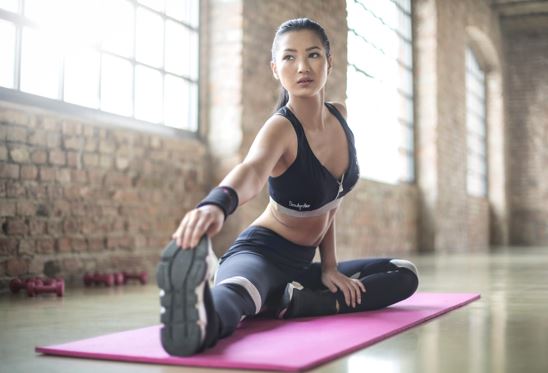 Selling Workout Plans
If you are interested in starting a business in the fitness industry, selling workout plans online is one of the best options to consider.
Known as a popular digital product, fitness plans can be created in the form of PDF or video and be sold online through your store.
What many people don't know is that selling a workout plan is not as simple as creating it. People will care about your product if you make it interesting for them. You will have to build a fanbase and a group of people who will be interested in your product. Keep in mind that half the battle of selling your workout plans online is promotion.
Create a Fitness App
Nowadays, people love to track and plan their fitness goals through their smartphones. Apps make it quick for them to do so.
Freeletics is one of the most popular workout apps and it has millions and millions of downloads. The revenue you can bring in from ads through your app and any paid features you might want to offer is a good enough reason to try and create a fitness app yourself.
When creating a fitness app, you can include meal planning, custom workouts, step tracker, healthy recipes, membership forums, fitness goal management, etc.
Selling Fitness Products
Gyms and fitness centers aren't the only ways to get fit. With so many fitness apps, digital coaches, and online workout plans, people prefer to workout from the comfort of their home, making this an attractive market for you to enter.
When it comes to selling fitness products, the possibilities are endless. You can sell everything, from jump ropes and fitness trackers to fit boards, resistance bands, foam rollers, pre-workout supplements, etc.
Deciding what to sell is only half the battle. The competition is huge and people will only purchase your product if you can get it out there and get their attention. One of the best ways to do this is through Facebook, Instagram, and other social media platforms.
Custom Meal Plans
If you have a culinary background, selling custom meal plans could be an excellent way to make money in the fitness industry. Custom meal plans are different than meal plans and eBooks because they are specifically customized for clients and take into consideration factors like weight, age, and taste.
The process of preparing custom meal plans is time-consuming, but you can make more money for sure.
You can offer various options when creating custom meal plans such as delivery, grocery pricing, health goals, etc.
Become a Brand Ambassador
If you are popular on social media, you may consider becoming a brand ambassador. Although a lot of people write off Instagram influencers as a way to make money online, it can bring in a great income.
Take a look at popular fitness influencers on Instagram or YouTube and see how they promote products or services.
Fitness brand ambassadors promote other brand's products on their social media pages or blogs and receive either free products or a percentage of profit from products they advertise.
Fitness Writing
With so many fitness magazines, journals, and websites, creative fitness writers are in high demand.
Fitness writing is easy to get into since you can work as a freelancer or for a fitness company. Before you approach companies, we recommend you to build a portfolio first.
Create a Blog
Although is not the easiest option on this list, having your own blog is pretty lucrative. Once your blog is up and running, you can use it to make money through advertising space, personal services, paid membership forums, affiliate marketing, brand collaborations, and more.
Keep in mind that blogs are serious business strategies and it may take some time before you start seeing a profit. However, the possibilities are endless and there are lots of options you can explore. Use your knowledge and experience and decide what you can write about. Go for something educational and yet interesting and valuable.
According to you, what's the best way to make money in the fitness industry? How one can build and run a successful online fitness business?
Share your comments below!
Tips about: